All authors are required to submit a full paper to Therminic 2020. The recommended length is six pages. The papers will be made available after the conference through the IEEE Xplore data base.
The deadline for paper uploads has been extended to September 7, 2020
You need to submit:
Your full paper in pdf format
Your full paper in .doc or .docx format
Please download the full paper template here.
Please log into the conference system to upload your final paper. While you are uploading the paper, you will also be asked to identify the presenting author and to provide a short bio of him or her.
 
Important Dates
Full paper upload
Extended to September 7, 2020
Upload of video presentations
 Extended to September 11, 2020
Therminic2020 Live Event
September 24, 2020
ATTENTION – Copyright
Due to problem with the copyright granting in ConfTool this year, all submitting authors will be contacted by IEEE Xplore directly in order to grant the copyright directly. We hope that this will be carried out before the end of January 2021. Thank you for your understanding!
Contact
In case you experience any problems with the submission process, please contact us at therminic@mcc-events.de 
Pre-recorded Presentations
The THERMINIC 2020 Workshop will now be an on-demand virtual event of pre-recorded presentations combined with a live event on September 24, 2020.
Pre-recorded 15-minute video presentations (oral presenters)
If your abstract has been accepted for oral presentation, we kindly ask you to submit a 15-minute audio/video presentation of your work. Whether you appear personally in the video, or whether the video contains only the slides accompanied by audio will be your choice.
These video presentations will be available to all conference participants one week before and two weeks after conference.
Additional pre-recorded 3-minute-video presentation
In addition to the full video presentation we ask you to upload a 3-minute-pitch of your presentation with a maximum of 2 slides that will be shown on the day of the live event on September 24 similar to the poster pitches we usually have at THERMINIC Workshops.
Please upload your pre-recorded video presentations here: https://online.therminic2020.eu
Please note: You need to have registered for the conference in order to access the online platform. 
How to record your video presentation

Recording a presentation can be tricky if you're a newcomer in this field. To make it a little easier for you we have compiled a PowerPoint Recording Guide with useful hints on how to record your presentation on Microsoft PowerPoint. Please note that, depending on your license, the video recording option might be disabled in the PowerPoint recording tool. 
It's up to you if you want to show yourself on camera while presenting or if you only want to record your voice. We advise you to make a test recording before you record your actual presentation to ensure that the sound and picture quality is good.
As long as the quality of your recording is good, you can also use many other programs. Popular recording tools include
If you have used any of these before and were happy with the result, please feel free to use them to record your Therminic 2020 presentation!
At the end you will need a video file in one of the following formats: .mp4/ .mpg/ .avi/.mov/ .wmv that you can upload to our event platform.

Thermal management of electronic components and systems
Classical and modern thermometry and thermography
Thermal interface materials and their characterisation
Thermal modelling and investigation of packages
Nano-scale heat transfer
Multi-physics simulation and field coupling
Electro-thermal modelling and simulation
CFD modelling and benchmarking
Advanced thermal materials and technologies
Numerical methods for multi-scale heat transfer
Electronics Cooling Concepts and Applications
Cooling concepts: air, liquid, 2-phase, etc.
Power electronics
High temperature electronics
Solid state lighting / LEDs
Thermo-electric and sub-ambient cooling
Novel and advanced cooling technologies
Heat pipe and vapour chambers
3D heterogenous integration and cooling
Ultra low form factor air cooling
Novel manufacturing methods
Cooling for IoT, CPS, mobile, edge computing
Thermal buffering for computational sprinting
Battery thermal management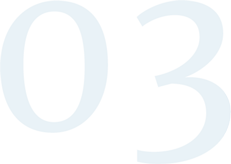 Thermo-mechanical reliability
Prognostics and health monitoring
Lifetime modelling and prediction
Damage and fracture mechanics
Failure analysis and inline inspection by thermal imaging